Four grants, totaling $21,465.00, were awarded at our third official Grants Night held on Wednesday, 14 November 2018.
The recipients were:
Albury Meals On Wheels
Wodonga Cricket Club
Restart Albury Wodonga
Albury Wodonga Regional FoodShare
Since establishing Albury Wodonga Connected Communities Ltd in 2017, we have given away over $55,000.00.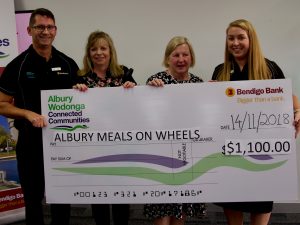 Albury Meals on Wheels will be purchasing special eskies that keep meals hot and/or cold. This means Meals on Wheels can deliver food when someone is not home. And the meal can be kept hot or cold. That means they don't miss out on a meal for the day.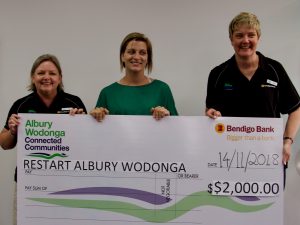 Restart Albury Wodonga will use their AWCC Grant to purchase items for the household packs. These packs are provided to youth, families, and individuals experiencing hardship.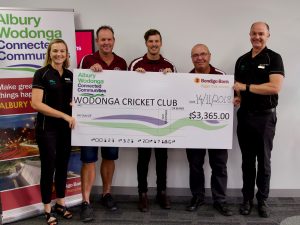 Wodonga Cricket Club will be building security fencing around their cricket supplies shed. This will secure the ability for all their club members to continue to play cricket, learn team building and leadership skills, and more.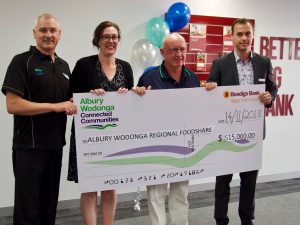 The AWCC grant to Albury Wodonga Regional FoodShare will go towards the purchase of a replacement van. This van will operate five days per week. The FoodShare van will collect food to be stored and distributed to over 120 charitable organisations across Albury Wodonga. We're proud to be supporting an organisation that has such a significant impact on our region.